Create podcasts together. Online.
Whatever you have to share with the world, we have the tools to help you say it. Easily record, collaborate, transcribe, and edit your podcast all in one place.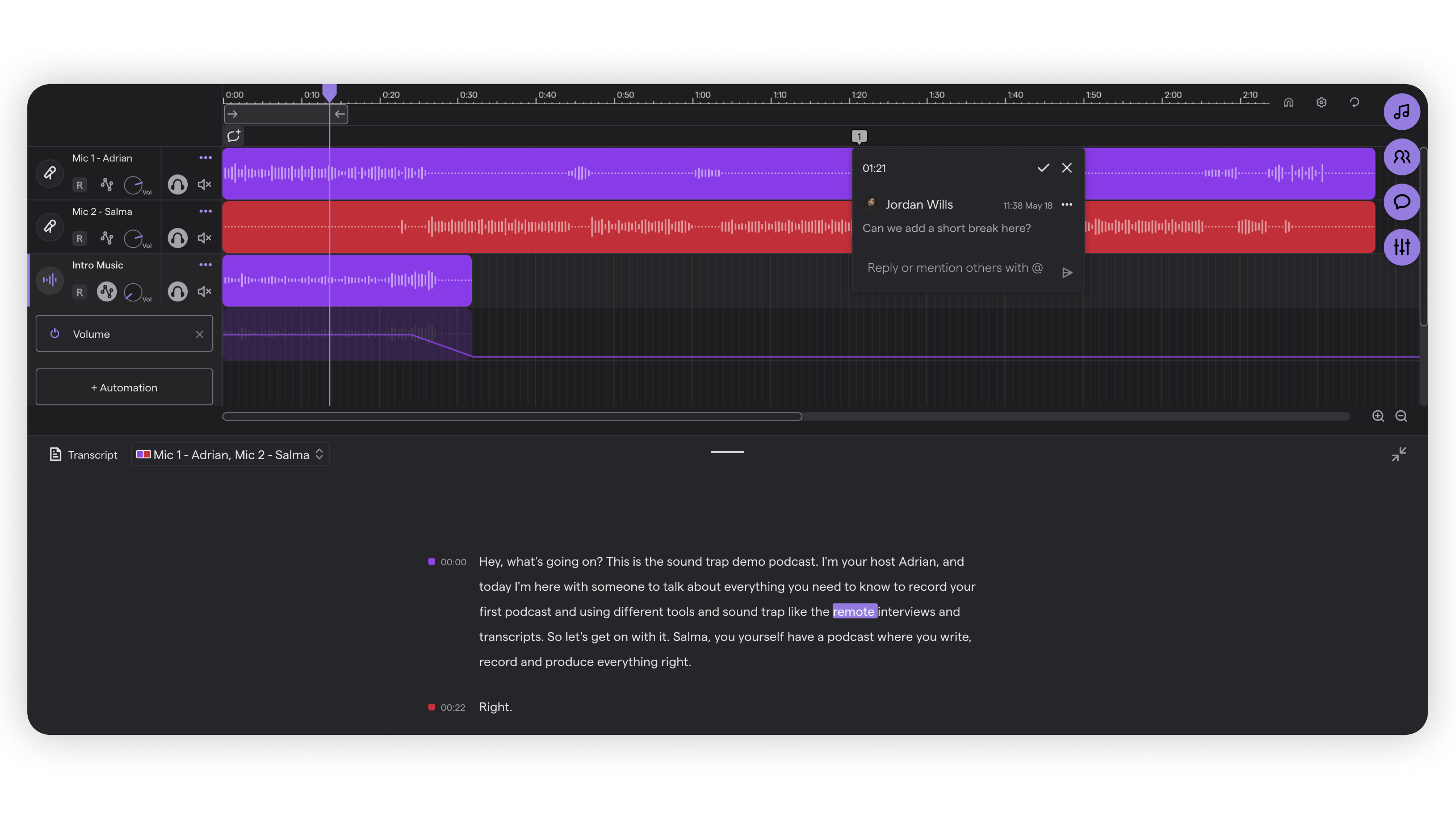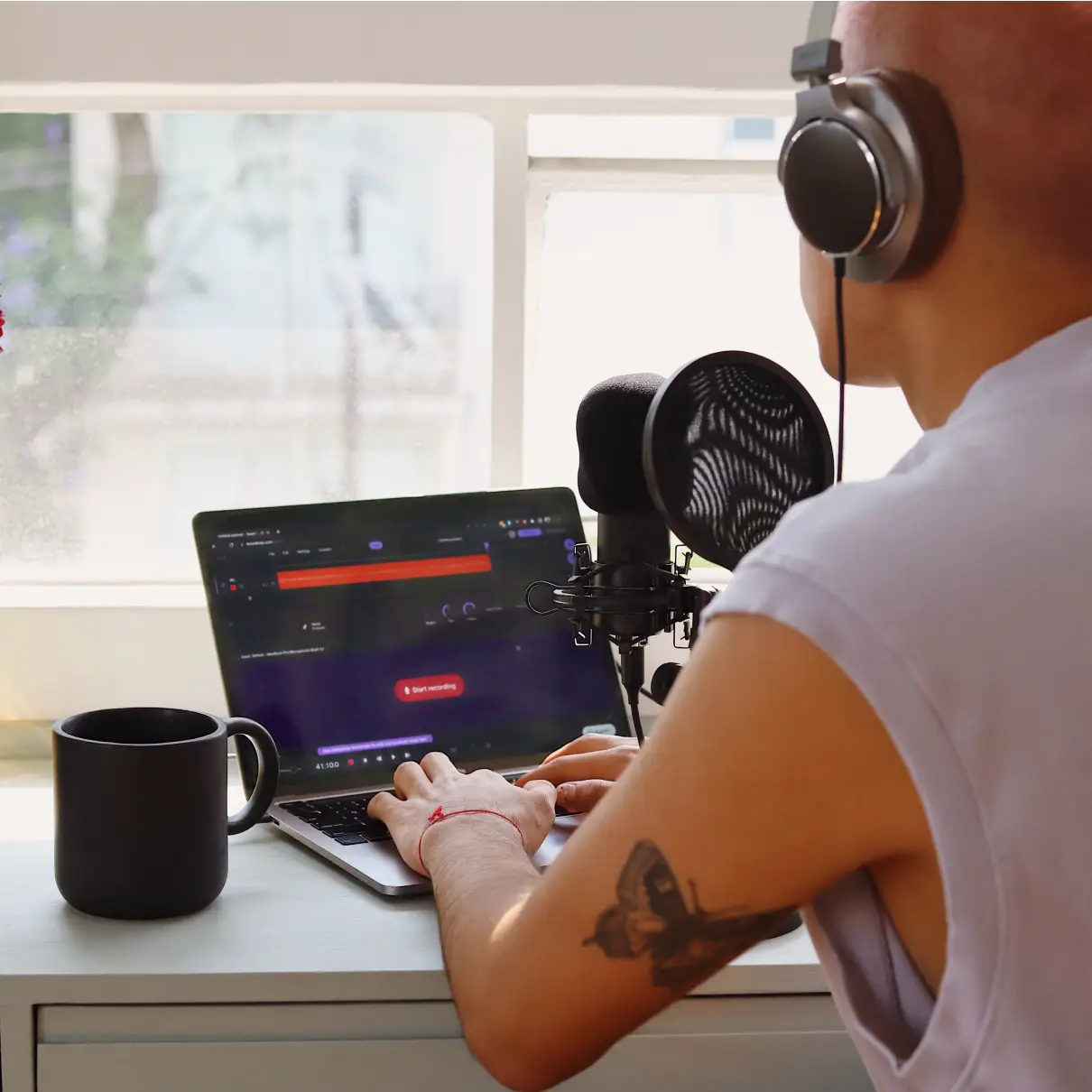 Podcast editing made easy
Take your editing to the next level with our game-changing interactive transcript feature. Transform your spoken words into text with automatic transcription, and edit your podcast recording quickly and easily, just like a text document.
Collaborate with anyone, anywhere, on any device
Invite your collaborators into the Studio and start a podcast together in real-time. Everything is stored in the cloud, giving you the freedom to record and edit your podcast whenever and wherever inspiration strikes.
Podcasting exclusive features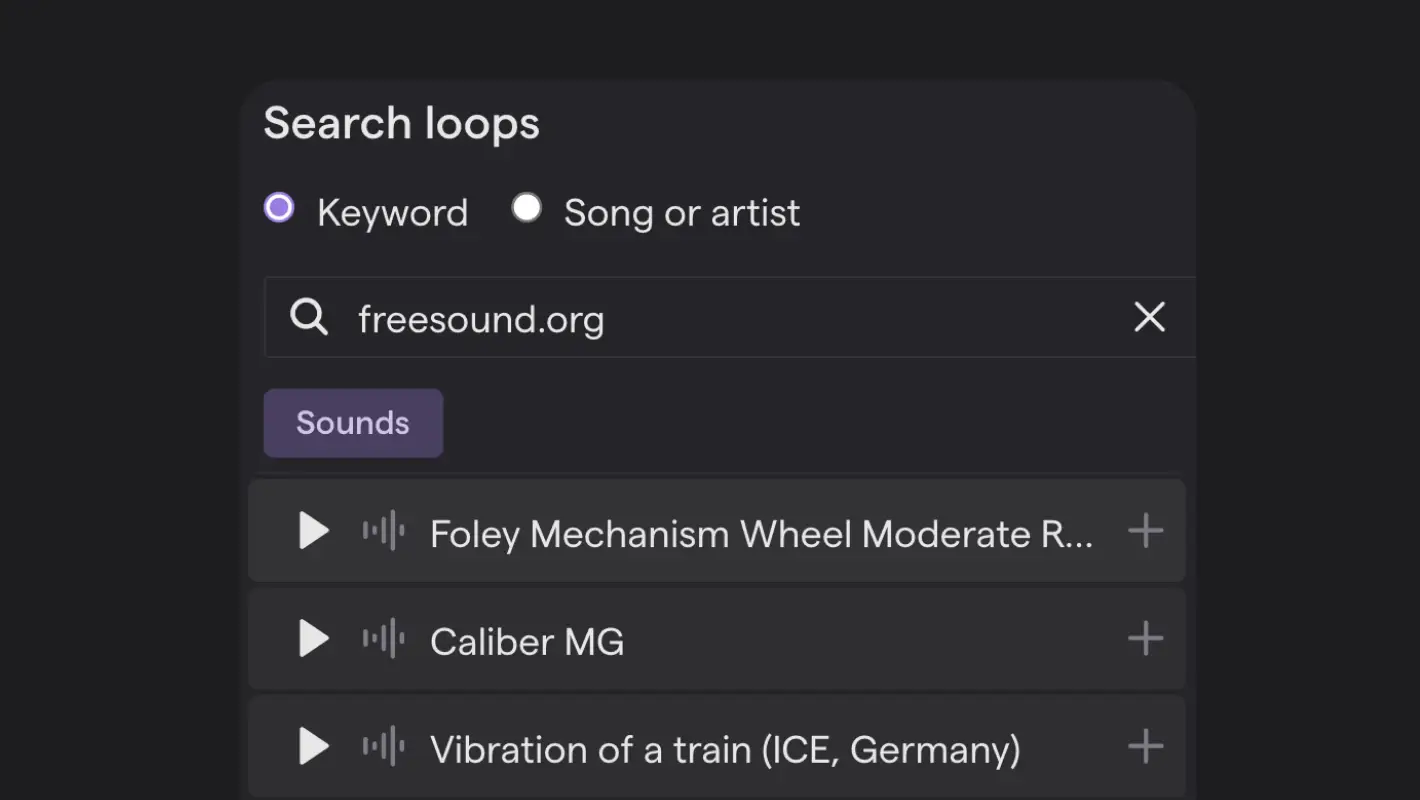 Create a signature jingle
Make your own signature podcast jingle and complete your production with sound effects from freesound.org audio resources.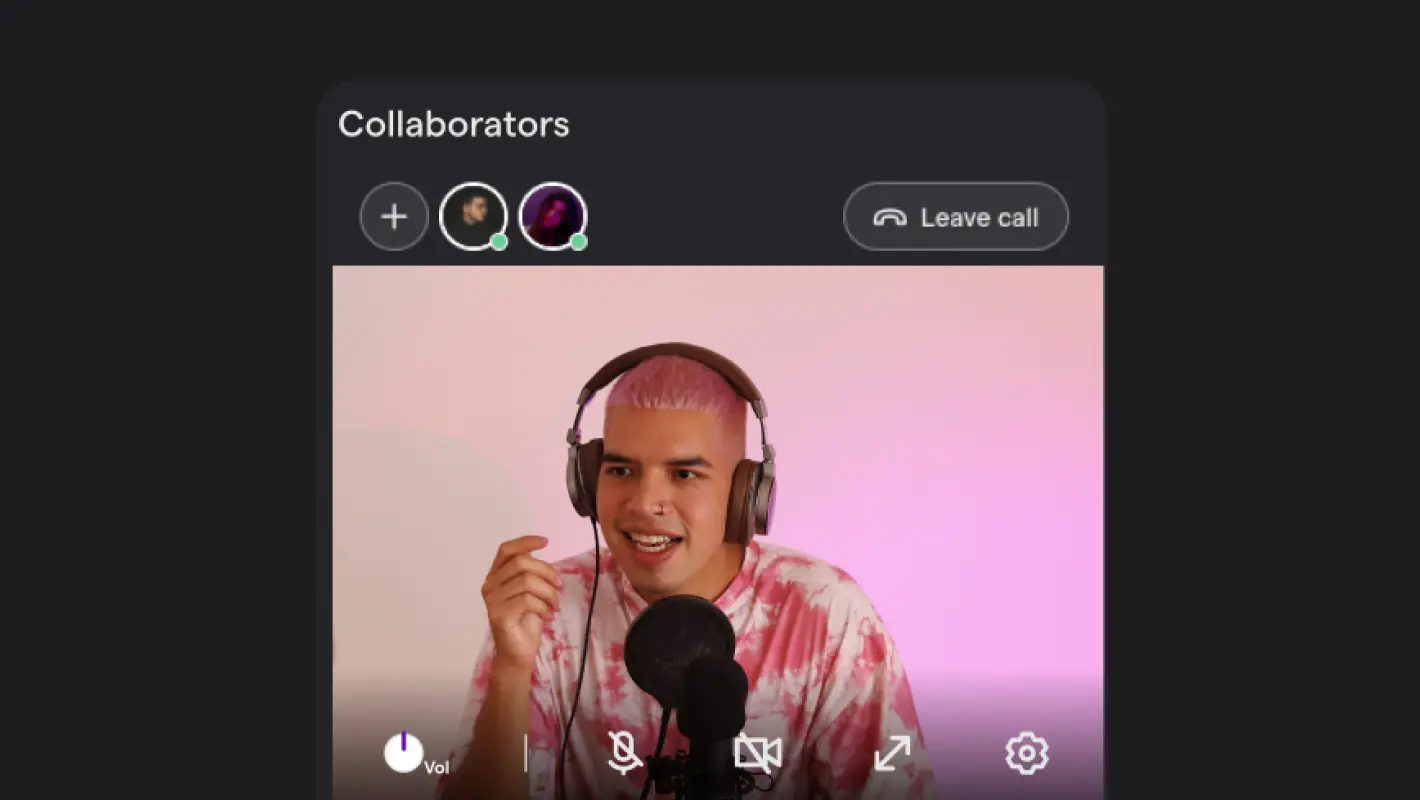 Host guest interviews
Inviting guests into your next podcast episode is as easy as sharing a link. All your guest needs is an internet connection and a microphone.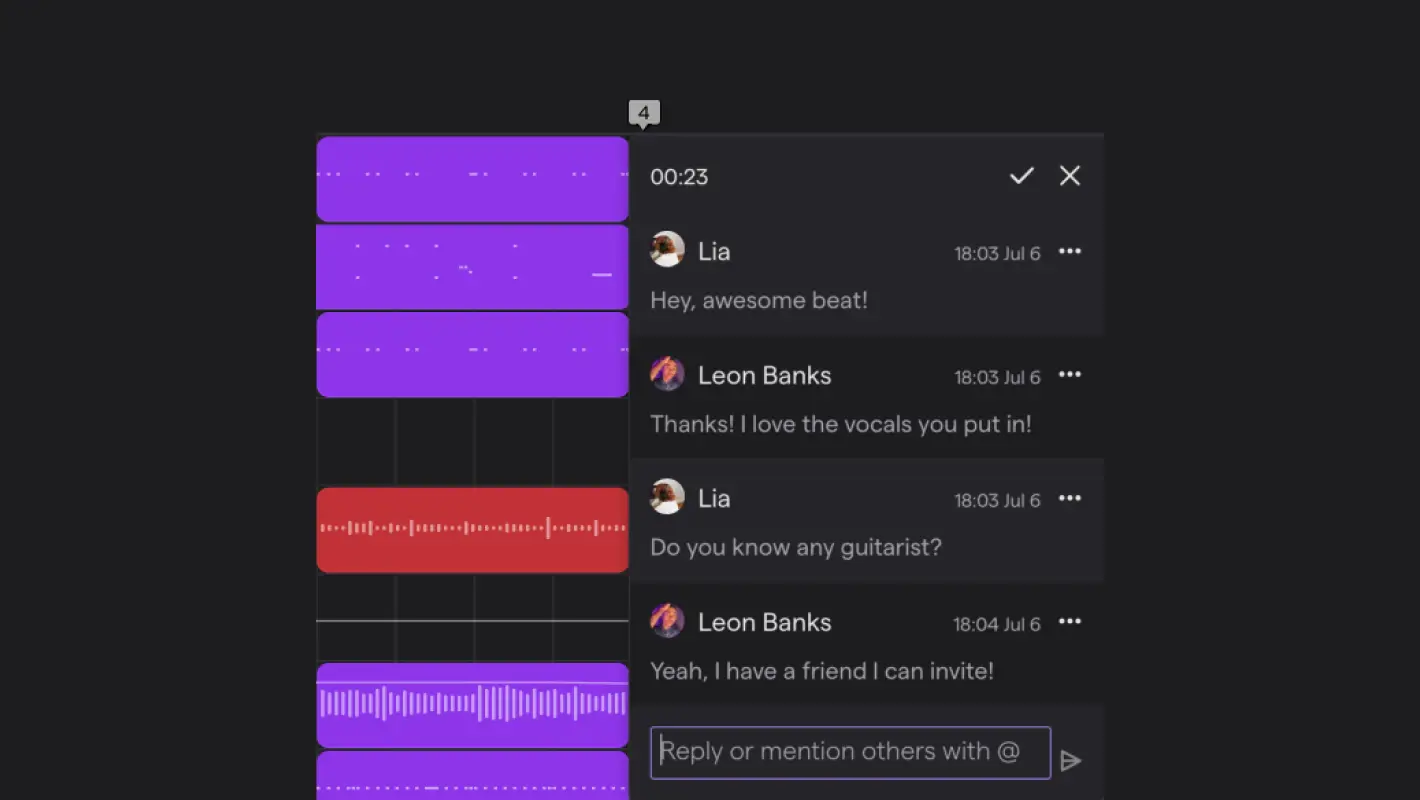 Collaborate and record together
Collaborate remotely with co-hosts or guests, while recording high-quality audio on separate tracks in the Studio.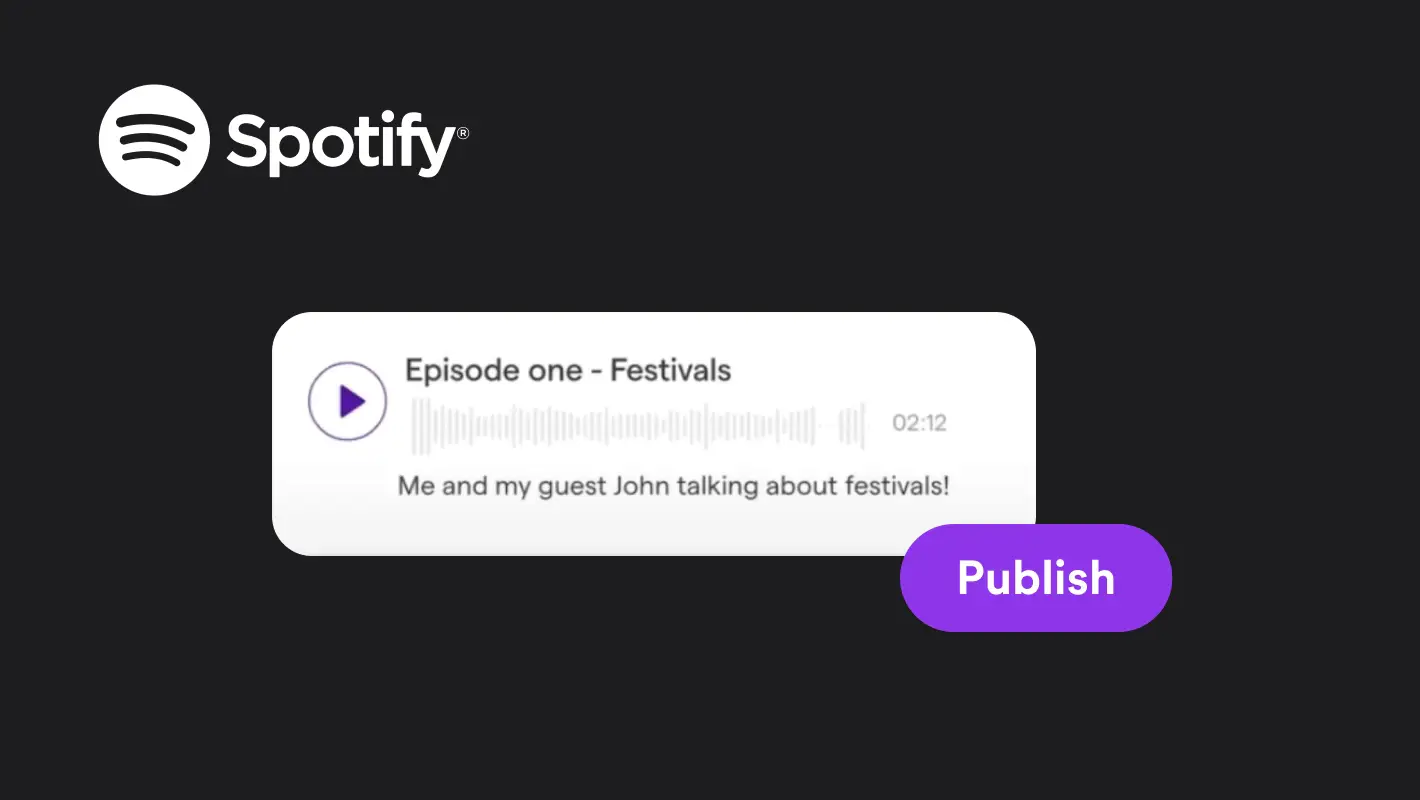 Increase discoverability of your podcast
This is the only tool that allows you to upload both podcast episodes and transcripts directly to Spotify, boosting the discoverability of your podcast.
*Some features available on desktop only, and some features available on Storytellers and Complete plans only.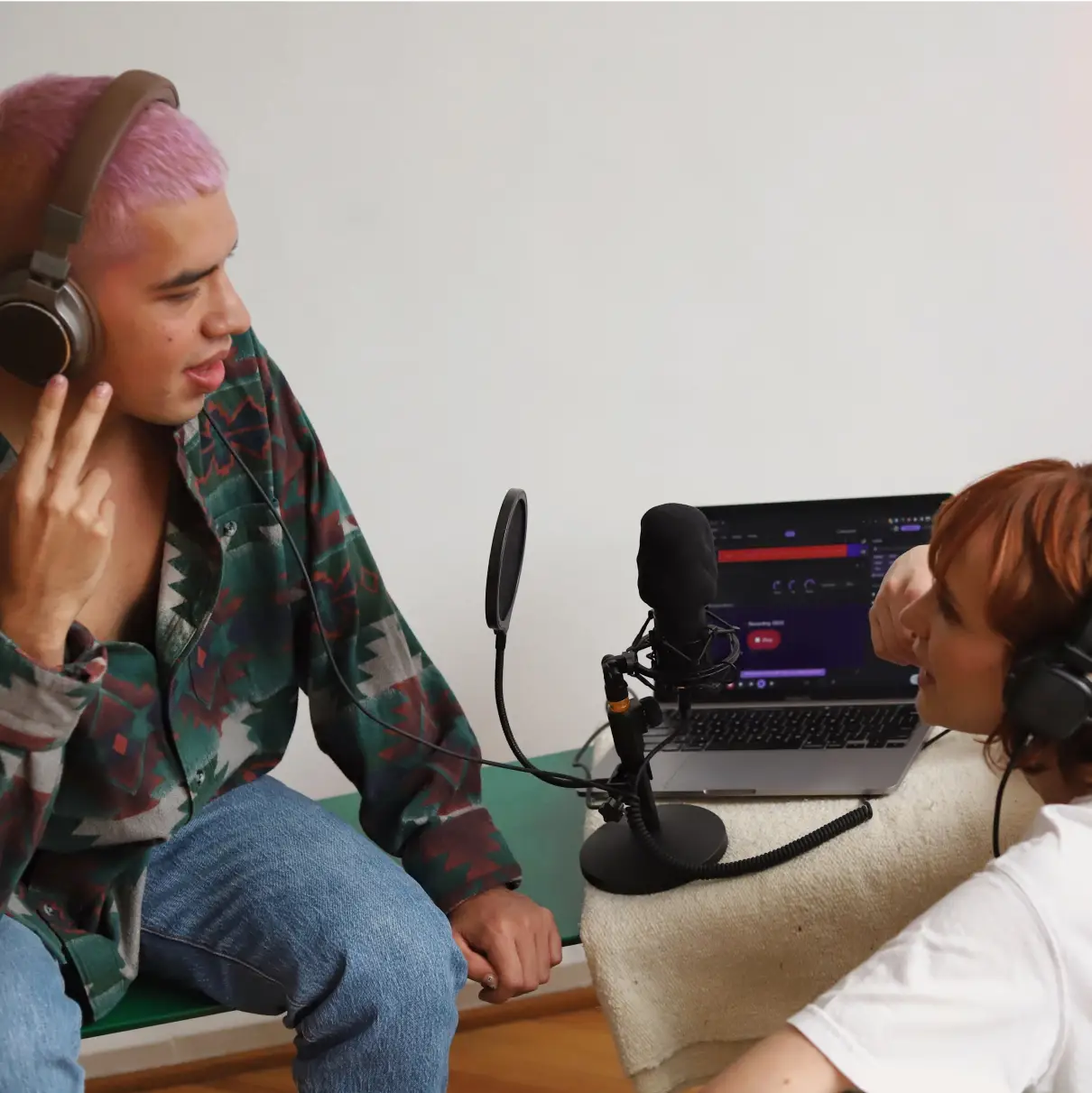 Upload directly to Spotify
With our Soundtrap for Storytellers plan, you can publish your podcast and transcript directly to Spotify without any hassle. No workaround needed.
Try Soundtrap for Storytellers to unlock all of our podcast features. Your story starts here.